Becky Evans is certified with the NFPTA (UK) and offers one-on-one or group classes online and in person near Winchester, VA. TTA, TTC, or CFH education are all available. Respectful of secular or religious beliefs, depending on needs. She is also in training with the Billings Ovulation Method. Becky offers combined charting and hormonal health/herbal support as a certifying Clinical Herbalist, with a heart for PCOS and infertility. Learn more at www.cedarcreekholistic.com or email becky@cedarcreekholistic.com.
Jess Dzierbicki is a certified Fertility Awareness Instructor with NFPTA teaching the Sympto-Thermal Method. Jess is based in Melbourne, Australia but holds consults online to people from all around the world. Supporting women who are wanting to or have recently stopped birth control and want to use FAM as their natural birth control. You can find out more at www.chartingwithjess.com.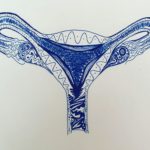 Lucy Povey is certified with the NFPTA (UK). Secular tutor providing online courses, consultations and email support for the sympto-thermal method, open to anyone interested in fertility awareness. Beginner, intermediate or long time user – all are welcome. Don't know where to start? Want a refresh? Change in circumstances? Facing a new stage of reproductive life (postpartum / post-hbc / menopause)? Get in touch and I'll tell you how I can help. Contact at www.naturalshe.co.uk.
Nicola Blake is certified with the NFPTA (UK) and offering online secular teaching in the sympto-thermal method of natural family planning. Post-pill, postpartum and menopause protocols available.  Co-creator of The Cervical Mucus Project (www.cervicalmucus.org). Other qualifications / memberships –  First class BSc (Hons) degree in Biochemistry, Fellow of the Association of Chartered Certified Accountants, Certified Nutritionist, member of the The International Alliance of Holistic Therapists. Learn more at www.fertilityaction.com.
Sarah Callaway teaches the symptothermal double check method in centigrade. Her course is available online only to clients in the UK or Europe (due to insurance limitations). While she is not religious herself, she prefers to suggest abstinence during the fertile window (although she can respect others decisions to do otherwise as long as they understand the risks/benefits). She currently teaches TTA or TTC rather than any other specializations. She teaches cervical position, cervical mucus, basal body temperature, and the calendar rule. You can find out more information at www.houseofcallaway.co.uk.
Leslie Rewis. I am a certified NFPTA instructor and in practicum in the Billings Ovulation Method. I teach live online fertility awareness method classes in the Billings Ovulation Method (mucus only) and in the double check sympto-thermal method. I've practiced charting myself since January 2017, and I currently work full time as a librarian. I have a special interest in helping folks chart to avoid, and my classes are secular. Your partner is always welcome to attend my class with you at no additional charge. Reach out to me to see if I can help you in your charting journey! Find me at chartyourfertility.com and on Instagram @chartyourfertility.
Janka Cserháti-Herold. Certified with the NFPTA in the UK.  Specializes in the sympto-thermal method of natural family planning (no religious affiliation). Teaches by online courses, open to anybody. Find her at www.hormonmentes.hu
Brandy Oswald is certified with the NFPTA and offers secular teaching of the sympto-thermal double check method. She offers 1-on-1 instruction, group programs, online courses, workshops, & retreats. All services are available virtually! Brandy is the Founder of Sauvage Wellness, the creator of the Menstrual Mastery podcast, and has been using natural family planning personally since 2013 when she was just 23 years old! You can connect with Brandy & set up a free consult at: www.sauvagewellness.com or on Instagram @sauvagewellness.
Lisa Sherratt
I am an NFPTA UK Certified Instructor teaching the Double Check Sympto-thermal Method based in Yorkshire in the UK. I teach the Sympto-thermal method online, either one-on-one or in groups. If you'd like to learn as a couple I'd definitely recommend this! Whether you are looking to avoid pregnancy or wanting to conceive I'd love to support you on mastering your fertility – happy to support women postpartum (I'm also trained as a volunteer Breastfeeding Peer Supporter!) post hormonal birth control and peri-menopausal.
My passion is focusing on charting for energy flows in relation to health alongside fertility awareness – and how working with your cycle can improve how you feel and even how productive you are! Contact me on my Facebook page @LisaSherratt.NFPTeacher or on Instagram @Lisa__Sherratt. Website (still under development) – http://lisasherratt.co.uk/.